Book a Diet Consultation at 199/- & Get upto 60 % off on prescribed tests & products
Consult Now
at Rs.199 Only
Fill the form for consultation
Meet our Consultation Doctor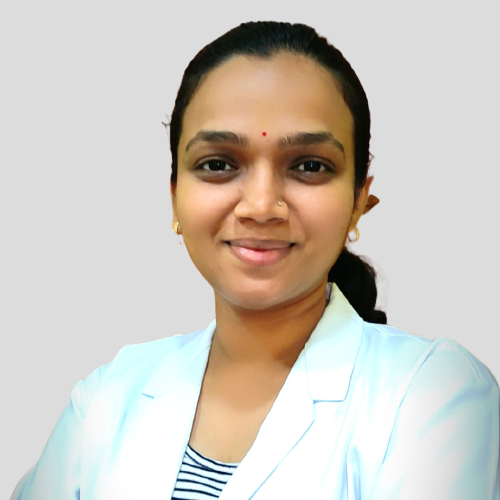 Dr. Veena Kamad
She studied BAMS, M.S. at Shree Gurudeo Ayurvedic College and MD at Faculty of Ayurveda, Institute of Medical Sciences, BHU, Varansi, UP
She is an enthusiastic Ayurveda practitioner and a good counsellor with a vision of integrating modern technologies and Ayurveda for the betterment of diagnosis and therapeutics in Streeroga and Prasutitantra.
She has been practicing Ayurveda and contemporary medicine to offer solutions for surgical, endocrine metabolic, and other gynaecological problems. Core interests of my practice are infertility, PCOS, menstrual abnormalities, puberty and menopausal problems and other gynaecological conditions.
She is skilled in performing various diagnostic and screening techniques in Gynecology and obstetrics.
She has dealt with all the cases related to women health lifecycle. E.g. menstrual abnormalities, Polycystic ovarian syndrome, infertility and intimate dysfunctions, sexual wellness, contraception, reproductive health, pregnancy related issues, fertility etc.