Causes of Vaginismus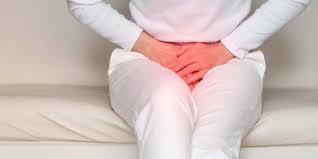 Are you experiencing pain during intercourse? Chances are that your vaginal muscles are experiencing contractions. You may not be doing it yourself but some fear and apprehension are causing the vaginal muscles to involuntarily contract while intercourse. Let's look at ways to manage the fear so that your vaginal muscles do not have the upper hand. Newmi briefly explains the symptoms of Vaginismus and at length discusses the preconception care plans in healing Vaginismus.
What is Vaginismus?
Some women experience pain during sexual intercourse. This pain is triggered by fear and hesitation, causing them to avoid sexual intercourse. It happens when your vaginal muscles pull inside without your control. When the vaginal muscles get pulled, you are not letting the penetration happen easily, which causes excruciating pain in your vaginal area. When that happens, it is said to be Vaginismus. It can also happen when your vaginal area is not lubricated enough which leaves the area dry.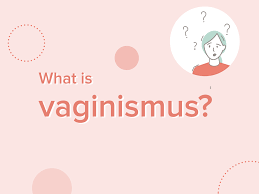 Symptoms of Vaginismus
While the tightening of the vaginal muscles is one of the most obvious symptoms, let us not ignore other vital symptoms, though some are subtle.
Below are the symptoms to determine if you suffer from Vaginismus:
Pain during intercourse

Reduced interest in sexual activity

Fear and anticipation of penetration

Burning sensation in the vaginal area
How does mental health come into the picture of Vaginismus?
Your mind has a big role in maintaining your sexual health. The most common cause of Vaginismus is linked with how your mind at the time of the intercourse is. Your mind and body, both, need to be devoid of any sort of pressure or stress during the entire act. If some unresolved issue bothers you, it will interfere with your thoughts. This, in turn, will restrict your body to enjoy a normal sexual life. It is better to identify the reasons that cause stress in you, try to resolve them or make peace with them before intercourse so that your vaginal muscles won't contract and penetration becomes easy.
Ways to tackle Vaginismus
Talk to your partner about what is causing stress in you, the anxiety about performance or any other traumatic situations. Make a clean breast of them so that your partner is aware about them and will be able to guide you in the process. Many a times, women are not vocal about their anxieties related to sex, vagina, and orgasm with their partner. In such cases, seek help from a mental health expert or relationship counsellor. Let them know what is bothering you, put forth any relationship issues that you had experienced in the past. Emotional triggers like past trauma or unsavoury experiences in childhood or adolescent age can lodge deep roots in the crevices of one's mind. Bare your heart with the counsellor so that they can teach you coping mechanisms and different approaches to let the previous trauma subside. Overcoming Vaginismus through education and counselling is the primary treatment option.
Pelvic muscles strengthening exercises
There are exercises to strengthen and control the muscles around your pelvic area. It will tighten the pelvic muscles and increase the thickness of the vaginal wall. You can follow pelvic floor exercises for Vaginismus so that your vaginal health stays fit and active. Connect with a pelvic floor expert and gain insights on appropriate movements and exercises. Let them know if you have undergone any surgery in the past, vaginal tear due to childbirth or pelvic surgery so that they take them into consideration before planning any exercise for you. These are the physical triggers that pull you down and stop your vaginal muscles from opening doors to penetration. Lastly, do not practice pelvic floor exercises by watching online tutorials. Always do it under the supervision of a professional or fitness expert.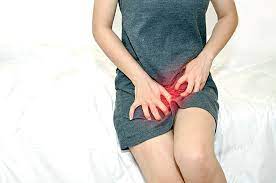 Significance of Newmi Preconception care plans
Newmi has launched preconception care plans in order to make women who are aspiring to conceive aware of the various aspects to get pregnant. Newmi also identifies the causes of Vaginismus, suggests ways and techniques to address the underlying problem of Vaginismus and improve the entire body's health.
The Newmi care plans for conception are built keeping in mind that it benefits you by:
Minimizing pregnancy complications

Preparing you mentally and physically
The process is very simple. As soon as you register for a preconception care plan, you will be allotted a highly trained expert who has expertise and knowledge about pregnancy, female body and conception. You will be tagged with a care buddy who will be with you throughout the journey with Newmi. Your periodic visits with your health expert will involve couple therapy where she will address both you and your partner, know your couple goals and assess your compatibility and partnership, etc. This will ensure that you and your partner resolve your simmering issues and enter into a physical relationship with a clean slate. You will have personalized meal plans from a diet coach and fertility boosting yoga sessions with a fitness expert. The health expert will engage with you personally to know your physical and emotional triggers. It will be a safe and judgement free space for you to open about your psychological trauma or any mental block. The first few sessions will be more into trying to gauge your emotional stressors, following which treatment for Vaginismus will be offered. You will be asked to touch your vagina and the area around the vagina so that you get comfortable and slowly ease into the other person touching you. Through these sessions, even severe vaginismus issues could be solved.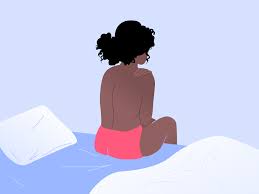 Summary
Vaginismus is a normal condition. Do not be worked up if you are facing the above symptoms. With medical intervention, seeking help and following pelvic exercises, you will be able to beat the mental block that stops you from enjoying a normal sexual life. Mental health experts will guide you toward relaxation and breathing techniques to lower the vaginal resistance to penetration. You can register yourself for a Newmi Preconception care plan so that you have medical experts, care support, mental health professionals and a well-planned meal and fitness regime, at your service. Grab the benefits of Newmi and enjoy an active sexual life by peeling off the symptoms of Vaginismus.